Packaging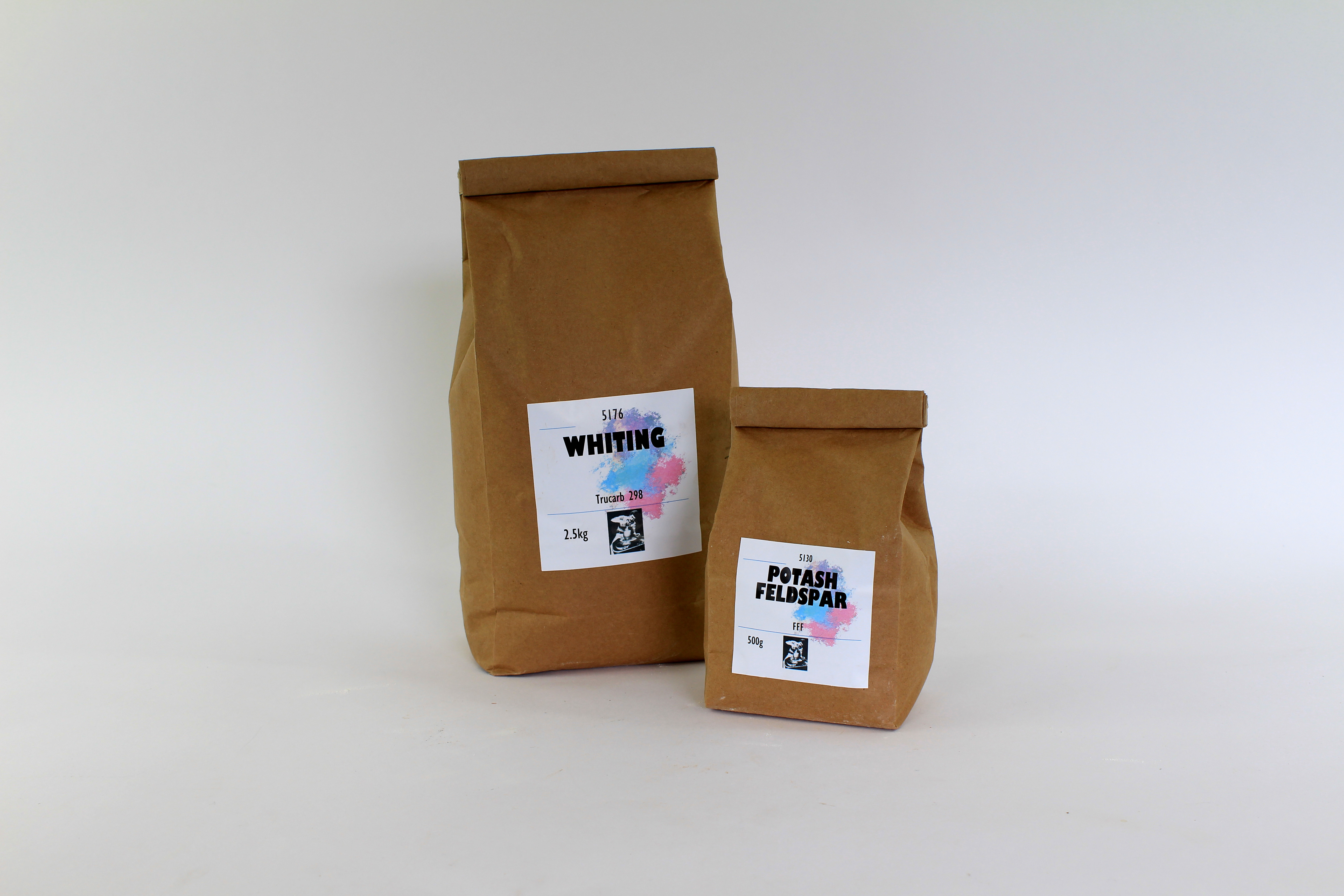 Our new and improved packaging
We've always been committed to quality packaging here at Clayman, so that's why we've recently upgraded our packaging of powdered materials, grogs, frits and glazes into poly-lined gusseted kraft bags with tin tie tops.
We think you'll love the improvements. Thanks to the gusseted design, the bags stand well and allow easy access to its contents. What's more, the tin tie tops mean the bags can be sealed and opened without disturbing the contents.
It goes without saying that all the bags are labelled, front and back, with useful information like stock code, product description, pack size, brand info and health & safety data.
We're also dedicated to further improving our packaging and we'll do our best to include other relevant information where necessary. This may be more detailed product information, handy hints, and a how-to guide.
What do you think of our new packaging? Let us know over on Facebook!