About us
POTTERY & PLASTER SUPPLIES
At Clayman Supplies Limited we have an extensive range of pottery supplies and casting plasters. Whatever you require from clay, glazes, raw materials to tools, kilns and equipment as well as one of the biggest ranges of books in the U.K. We endeavour to carry stocks of all goods listed, with the exception of wheels and kilns and other ancillary equipment that is made to order. Through the nature of our business and the different types of customer dealt with stock levels can vary. If you plan to visit us please call before you to ensure we have in stock the goods you want. We will always reserve goods to ensure customers would not be disappointed.
WHO ARE WE?
We have built our reputation as a supplier of competitively priced quality products for the hobby, craft and semi-industrial potter over the last 25 years. All our products are carefully tested before they enter our range and from this point we take great pride in the product support we offer our customers.
We import goods from many parts of the world and are the U.K. distributor for Chrysanthos Colour and Brush-on Glazes, Paintec Spray Guns and are an official merchant for BPG Formula (formerly) British Gypsum plasters.
HISTORY
Clayman Supplies Limited came into existence at the end of 1978 as Nyetimber Pottery Supplies. Initially set up as a craft pottery, supplying materials and equipment seemed a logical extension. It is now one of the leading suppliers to the education, craft and hobby market.
SERVICE
From the outset a great emphasis was put on supplying quality materials at competitive prices, backed up by a personal service that is second to none. We realised very quickly that many of our customers needed good advice, after sales support and guidance. Whether you are just beginning or a potter of experience we are able to advise on your particular need.
PRODUCT RANGE
Our range of clays is extensive and carefully selected. We stock a clay for most needs, whether you require clay for school use, for a specific project or in the manufacture of ultilitarian ware we have a clay body just for you. The full range of our products has expanded dramatically from our modest beginnings. We stock clays, glazes, powdered and brush on colours, raw materials, oxides, frits, brushes, tools, wheels, kilns, books, videos, plasters and rubbers for mould making.
PACKAGING
At Clayman Supplies Limited we are always trying to improve the total package available to our customers. Our packaging of 2.5kg of raw materials and glazes is in kraft bags with a polythene inner liner and tin tye top. These bags have been carefully chosen to allow easy access to the contents without releasing dust into the atmosphere and can be easily secured for storage. All brush on glazes, underglaze and onglaze colours (25g, 100g, 500g) are packed in strong plastic bottle and tubs. A sensible way to store harmful or toxic powders. Bottles can be recycled or reused.
LABELS
Currently we are looking at the labelling of our products with the simple ambition to make our products the best packaged and labelled products products available to the potter today. We have spent a great deal of time researching print methods and label stock to reach our present labels. Now we offer the majority of our products clearly labelled with what they are, code number, pack weight, firing temperatures if specifically required, instructions for use, or handy product notes, healthy and safety data and batch number.
MORELLS BARN
At the end of 1995 we moved our retail operation on to the same site as our mass storage at Morells Barn. Morells Barn is a fine example of a single isle five bay Sussex barn, surprisingly well preserved contrary to the exterior appearance. This barn dates from the 18th century. Made from elm it retains many of the original timbers. The roof displays spars from the thatch that has long since disappeared. The roof purlins are tenoned and staggered for strength, except for the bay above the door.
Much of the elm board cladding is original and the tar treatment also dates from the 18th century. The low support wall is built from Bognor Rock. At low tide rock was collected from the sands by horse and cart and used in the construction of many local buildings. In its original form the barn would have been used by the farm for threshing. We now use this beautiful, stunning structure for the storage of the clay, raw materials and plasters.
In the future we hope to restore the barn to its former glory. Customers are always welcome to view the barn with care.
NO QUIBBLE EXCHANGE
At Clayman we believe in dragging ceramic supplies into the modern age. We quietly introduced our practice of no quibble exchange. If you find the products are not what you wanted or perhaps when you try a new clay you do not like it we will exchange any unopened products from the whole of our range without fuss. Simply bring back any product within 14 days (the time limit is because some products supplied have a shelf life!) and we will exchange those goods without any fuss. We do reserve the right to make a small charge if the packaging has been damaged. This service does not apply to wheels, kilns or videos, as goods from the first two sections are normally supplied to order.
FULL TECHNICAL SUPPORT
We pride ourselves on the technical support we offer with all our products. Remember, when you buy any product from Clayman this support is only a telephone call away.
Guarantee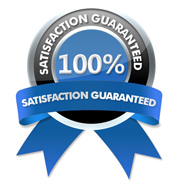 Clayman Supplies guarantee your satisfaction with all our products. If you are not 100% satisfied please contact us and we'll arrange a full refund.
Contact Us
Clayman Supplies
Morells Barn
Lower Bognor Road
Lagness
Chichester
West Sussex
PO20 1LR
England
Tel: +44(0)1243 265845
Fax: +44(0)1243 267582