Shop by brand
At Clayman, we're proud to stock a wide range of brands as well as our own brand products, manufactured on site.
We're a one-stop shop for all aspects of ceramic supplies, including clay, glazes, kilns and wheels.
You'll find items from leading ceramic manufacturers including Argiles Bisbal, Chrysanthos, Gladstone Engineering and Shimpo.
All Brands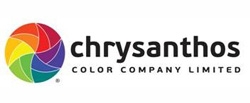 Showing:
1
to
15
of
260
Page: 1/18
Showing:
1
to
15
of
260
Page: 1/18